Institution:
DSM, Geleen
UCLouvain, Belgium
IMCN - BSMA
Supervisors:
Michelle Seitz
Evelyne van Ruymbeke
Field of expertise:
Material science and engineering
PhD subject:
Influence of composition and molecular weight on the high-temperature mechanical properties of soft thermoplastic elastomers- "Influence of Temperature and Composition on Mechanical Properties of Thermoplastic Elastomers (TPEs)
Increasing sustainability is a critical challenge for our time. Increased plastic recycling can contribute to sustainability, but balancing high performance and recyclability is a challenge. Rubbers with permanent chemical crosslinks are widely used because of their low modulus, creep resistance, and wide temperature range. However, the permanent crosslinks make recycling impossible.  It would be ideal to have the performance of a conventional rubber with the recyclability of a thermoplastic. Replacing chemical crosslinks with non-permanent, physical associations enables melt processing and recycling.
Thermoplastic elastomers (TPEs) are good candidates for this purpose, and they're already widely used in everything from automotive ducts to shoes to medical devices. They're crosslinked via physical associations and trapped entanglements leading to high elasticity coupled with melt processability. Their mechanical properties are governed by the interplay of the different dynamics present in the system (e.g. hard block associations and soft block mobility) as well as by their morphology. While widely used, thermoplastic elastomers are not yet able replace cross-linked rubbers in all applications as they generally have higher modulus and lower creep resistance. Additionally, irrespective of their exact chemical structure or type of association (crystal, hydrogen bonded, or glassy domains…) many soft TPEs show a reduction in toughness at higher temperatures.
Understanding how the multiple dynamics in the material contribute to the mechanical properties is critical for identifying routes to tune or improve properties. Dynamics are influence not only by temperature but also by deformation as is the case with strain induced crystallization of the initially mobile soft blocks. While there is much interest in exploring new materials based on such physical associations, currently we lack the understanding to provide guidelines on how to select the interaction dynamics to design materials with a desired property profile.
The goal of the project is to build up a physical picture for the evolution of morphology and dynamics upon deformation and to highlight the key parameters that influence the mechanical behaviors.
Focusing on a series of well-defined model TPEs, the influence of tuning composition and molecular weight on the mechanical properties as a function of temperature will be explored (i.e. tensile tests, DMTA, fracture tests, etc.). Statistical tools and models will be developed in order to describe and understand how the chain structure leads to the observed morphology and mechanical properties. The mechanical tests will be linked to how the morphology as a function of deformation and temperature to better understand the interplay between the different dynamics in the system and the mechanical response.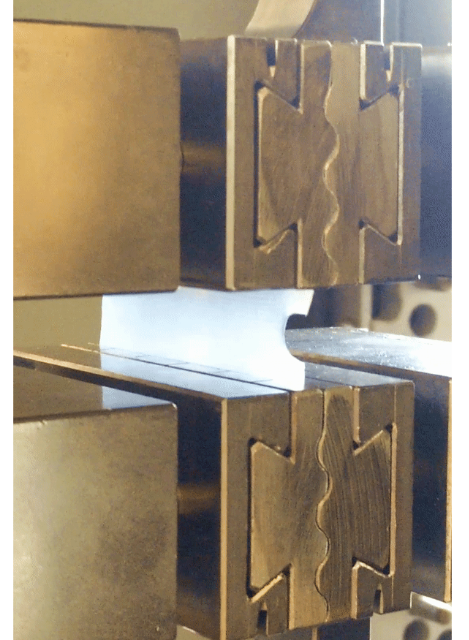 Employment history
DSM MATERIAL SCIENCE CENTER
ESR (Marie Curie PhD fellow)
Chemical‐pharmaceutical industry
GELEEN
05/2018 ‐ TODAY
Main activities and responsibilities: PhD on material science
ISTITUTO ITALIANO DI TECNOLOGIA (IIT)
Undergraduate Internship
2017 ‐ 2017
Main activities and responsibilities: Development of microfluidic devices
Education
Università degli Studi di NAPOLI 'Federico II'
MASTER'S DEGREE
2015 ‐ 2017
CERTIFIED TITLE Dipartimento di Ingegneria Chimica, dei Materiali e della Produzione
Industriale Ingegneria dei materiali
LM-53 - 2nd level degree in Materials science and engineering
Dissertation/thesis title: A novel platform for 3D tissue culture: full differentiation in microfluidic device and continuous monitoring of barrier functions Dissertation/thesis subject: INGEGNERIA DEI
Thesis supervisor: NETTI PAOLO ANTONIO
Dissertation/thesis keywords: Tissue Engineering Microfluidics
Age at graduation: 24 Official duration: 2 years
Final degree mark: 110/110 cum laude
Graduation date: 13/12/2017
Università degli Studi di NAPOLI 'Federico II'
BACHELOR'S DEGREE
2012 ‐ 2015
CERTIFIED TITLE Dipartimento di Ingegneria Chimica, dei Materiali e della Produzione
Industriale
Scienza e ingegneria dei materiali
L-9 - 1st level degree in Ingegneria industriale
Dissertation/thesis title: Experimental characterization of rubbers
for automobile tires depending on the type of mixture
Dissertation/thesis subject: FONDAMENTI DI MECCANICA
APPLICATA E MACCHINE (9 CFU) Thesis supervisor: ROCCA
Dissertation/thesis keywords: Rubber Tribology British
Pendulum
Age at graduation: 22 Official duration: 3 years
Final degree mark: 110/110 cum laude
Graduation date: 24/09/2015
Scientific High School
SCIENTIFIC CERTIFICATE
NAPOLI
2012
L.SCIE.LABRIOLA-NAPOLI- , NAPOLI (NA)
School-leaving examination mark: 96/100
Kind of secondary school diploma: Italian secondary school diploma
Kind of secondary school attended: Public school
Looking to contact researchers?