Jianzhu Ju presentation during the 16th Pacific Polymer Conference in Singapore, December 2019
During the 16th Pacific Polymer Conference in December, Jianzhu Ju from ESPCI presented a talk on "Detection of Fracture Precursor in Polymer Networks by Space-resolved Multi-speckle Diffusing Wave Spectroscopy".
Dimitris Vlassopoulos, 2019 Bingham Medalist
Dimistris Valassopoulos, member of our DoDyNet Network and Professor at IESL FORTH (Heraklion, Crete), was awarded th Bingham Medal for 2019 following
"outstanding achievements in the field of experimental soft matter rheology; including revolutionary discoveries in the key areas of polymer blends, branched and ring polymers, and soft colloids; and for the development of powerful rheometric and rheo-optical tools".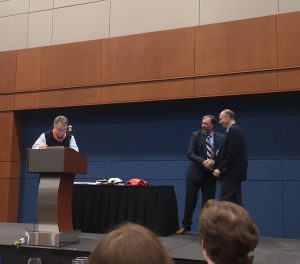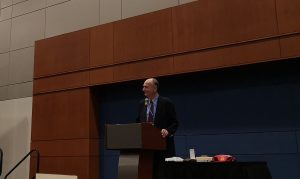 Wendi Wang presentation during the SOR meeting in Raleigh (North Carolina), October 2019
During the Society of Rheology 91st  Annual meeting in October, Wendi Wang, our ESR from DTU, presented a talk on "Molecular origin of strain hardening in blend of ring and linear polystyrene".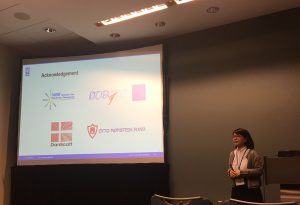 Rheology course in UCLouvain, October 2019
Last October, Evelyne van Ruymbeke organized a Rheology course for the PhD students of our network.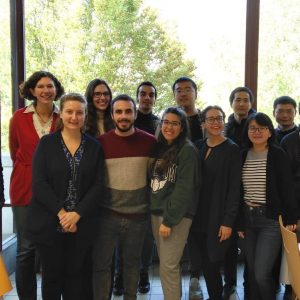 European Researcher's Night, September 2019
In September, three of our Researchers participated to the European Researchers Night. Larissa Hammer presented her research in Paris while Christina Pyromali and Consiglia Carillo were at the event in Heraklion.
European Researchers Night is an event open to a large public, it is an excellent opportunity to learn different things about science.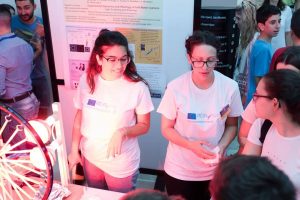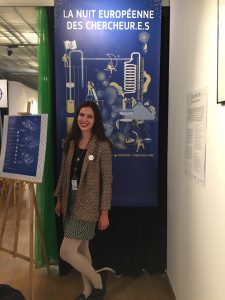 Summer School on Transient and Complex Polymer Networks, Capri, July 2019
We had a tremendous time in Capri in July. The Summer School focused on Tranisent and Complext polymer networks. It was a fabulous occasion for young researchers from DoDyNet and other labs to meet and discuss the topics with worldwide experts.
Thank you all for joining the event!