Presentation Brochure
The general brochure presenting the DoDyNet research and group is available here :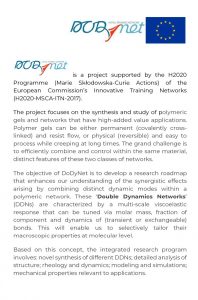 DoDyNet Newsletter
After each Project Meeting, two of our Early Stage Researchers work on a Newsletter.
This newsletter give an insight on how the project is developping, the researches underway, news on the project, information on the following meetings, etc.
Enjoy!
First Project Meeting in FORTH (Crete) in September 2018 : Newsletter FORTH 2018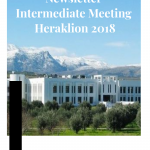 Project Meeting in DSM (The Netherlands) in January 2019 : Newsletter DSM 2019
Project Meeting in DTU (Denmark) in May 2019 : Newsletter DTU 2019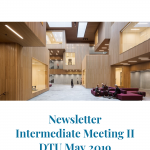 Summer School in Capri (Italy) in July 2019 : Newsletter Capri 2019