Institution:
ESPCI, Paris
Supervisors:
Costantino Creton
Field of expertise:
Polymer physics and structural characterization
PhD subject:
Application property of double dynamics polymer networks
My project is the application property of double dynamics polymer networks. The main task will be combining property measurement and mesoscopic dynamics/structure characterization. To achieve the goal, diffusing wave spectroscopy (DWS) is applied to measure the dynamics in polymer network during fracture and other different condition.
DWS is sensitive to mesoscopic dynamics of polymer network and compatible with other characterization methods. With correlation from images as function of time, dynamics of polymer network in mesoscopic scale can be quantitatively characterized. Combined with macroscopic mechanical measurement and mechanophore study on bonds breakage, we will be able to provide a hierarchical model for fracture mechanism. On the other hand, the mesoscopic changes can be detectable even long time before any macroscopic behavior, which will provide the methods to predict the fracture before actual failure of the material.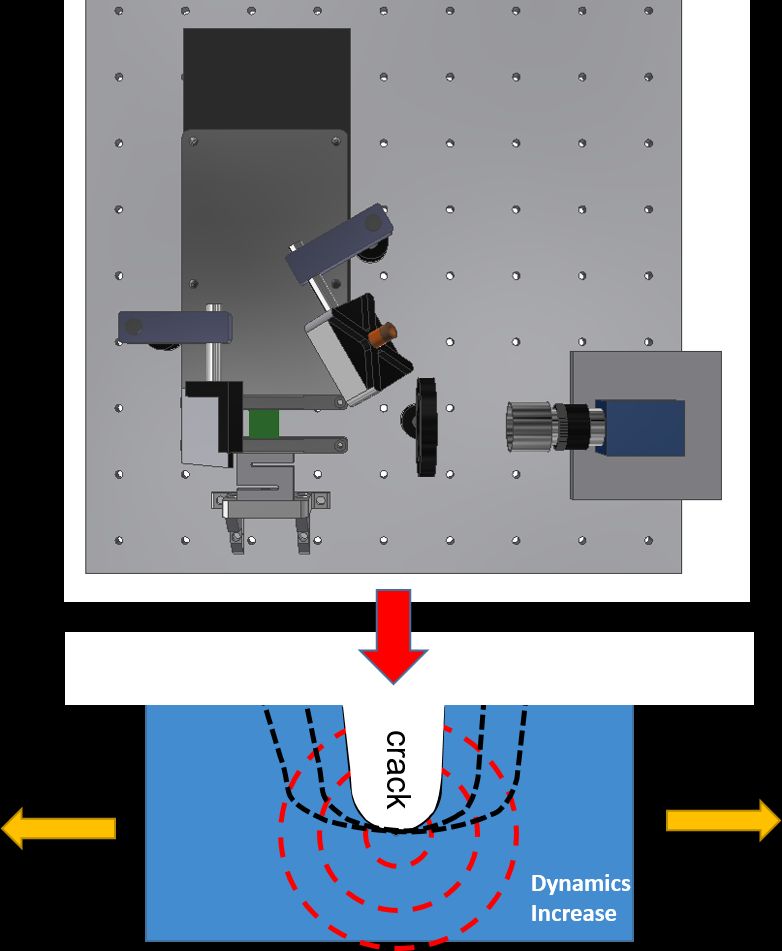 Education
PSL research University
2018 — Present
PhD in Polymer Science
Laboratory of Soft Matter Science and Engineering
University of Science and Technology of China
2014—2017
Master of Engineering in Material physics
National synchrotron radiation laboratory
Main subjects:
X-ray Diffraction
Thermal Analysis Method and Its Application
Scaling Concept in Polymer Physics
Fundamentals of Synchrotron Radiation Applications
Materials Chemistry
Advisor: Prof. Liangbin Li
Thesis Title: Fast Flow Induced Non-Equilibrium Phase Transition of Isotactic Polypropylene
School of Mechanical Engineering, Dalian University of Technology
2010 — 2014
Bachelor of Engineering in Measurement Technology and Apparatus
Main subjects:
English Language, Japanese Language
Mathematics, Physics, Chemistry
Mechanical Engineering, Machinery Design, Mechatronics
Computer-Aided Design (Inventor, CAD, SolidWorks)
GPA: 3.6/4
Ranking: 1/30
Thesis Title: High Speed Rheometer for the Study of Flow Induced Crystallization in
Polymer Melt
Looking to contact researchers?